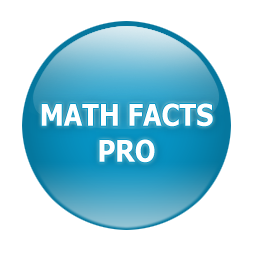 Smart and fun math fact fluency practice you can afford - without a grant!
Eliminate finger or skip counting. Average 10 newly fluent facts/week. Free if you do the tracking; $1/student/year if we do it (with 4X improved efficiency, a video game, and no math facts paperwork!). Watch the video below, or create an account for Math Facts Pro to try it for yourself.
We have just launched the new, Flash-free version of Math Facts Pro! Many thanks to Puffin Academy for helping us in the meantime, but Puffin is no longer needed for MFP on mobile devices. We have made several improvements for teachers, such as the ability to print individual student reports and also the ability to see all the practice history. Follow our blog or Facebook page for updates.