Math Fact Fluency Game
Math Facts Pro uses smart assessment and fun video game practice to improve math fact fluency. Create a free 30 day full trial to see how it can help you. Online tracking improves performance and provides monitoring and accountability for practice. All this for just $1/student/12 months.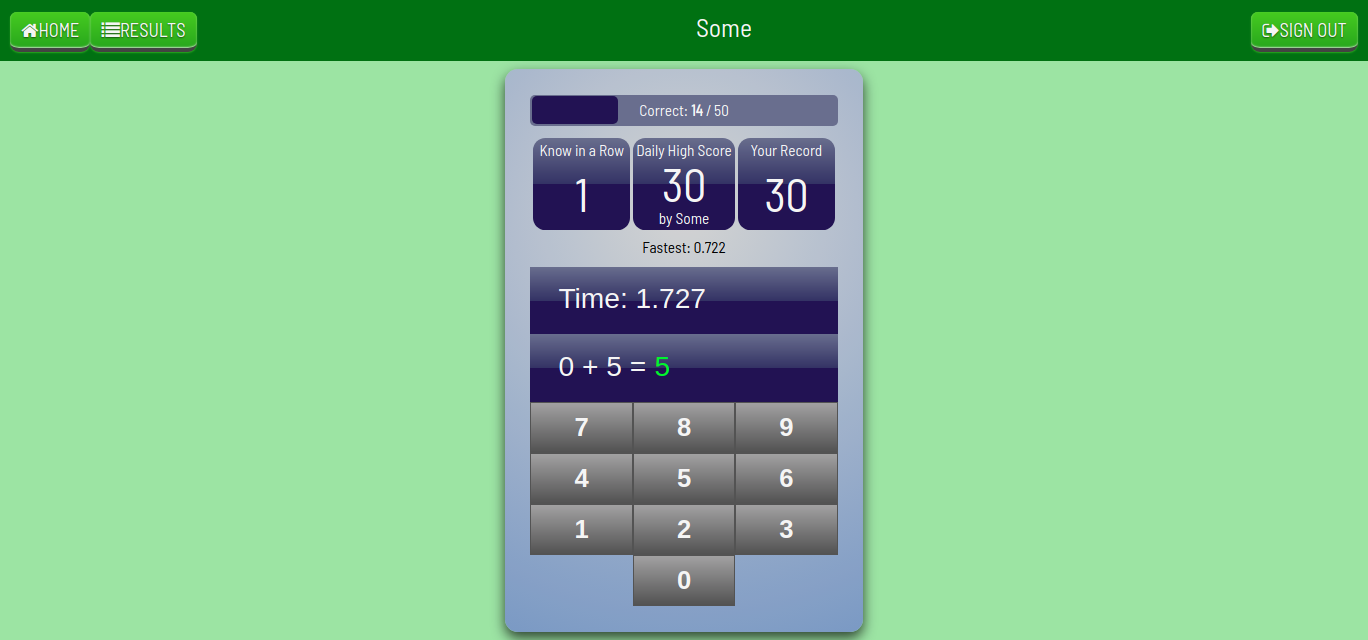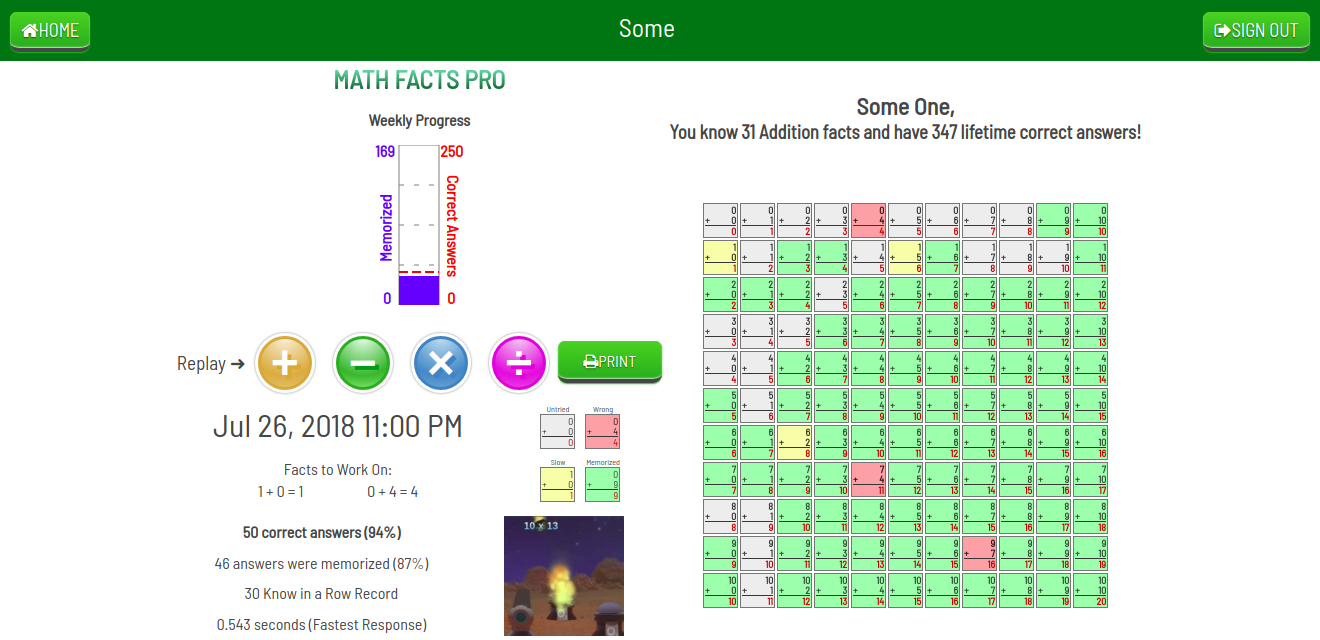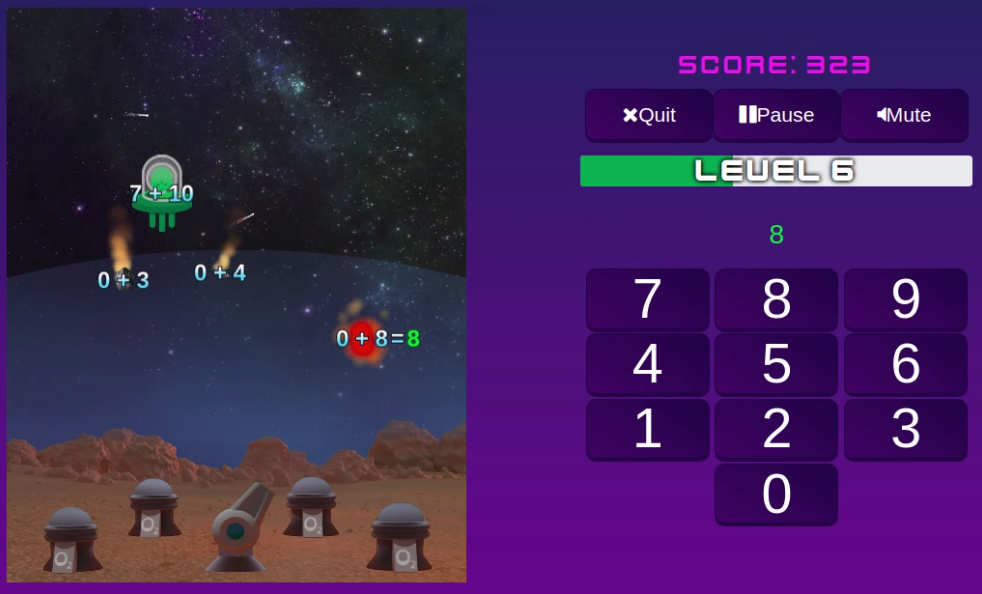 Mars Defense, our first highly focused math fact video game, motivates students to work hard and fast, as they level up and set high scores, increasing daily practice time. Like the assessment and practice app, it also focuses on the facts most likely to become fluent, and the facts related to them. Create an account to try it today!